When I was in London I pretended to use all my toiletries in my hotel because I knew that the ladies who sorted my room while I was out sightseeing, would replenish them all again for me! I bet they were very impressed by my level of hygiene.

I bought my booty back with me, shampoo, shower gel, soap, shower bonnet which has proved most fortuitous because now I have a ample provisions for my Pirate Weekend toilet bag.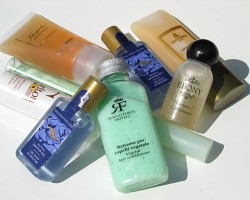 There is a competition for the best Pirate Chalet while we are away, and this is what I have made to decorate the bathroom.

http://www.makingfriends.com/images/duck_pirate.jpg
I wonder if I should get a pirate ringtone for my phone?