On one of the stalls at the Easter Monday Fair Darrell and Nigel both spotted this wonderful miniature building kit. It had never been opened and immediately they decided to club together the required 25p to purchase it. It contains real tiny bricks, slates, windows, cement and tiny weeny, Nigel sized tools, in fact everything to make a watermill, how totes brill is that?
However I fear a mess akimbo situation ……….
…… and fear the worst as Darrell has been romantically musing about how this could be the first step towards him starting and starring in project for Grand Designs ….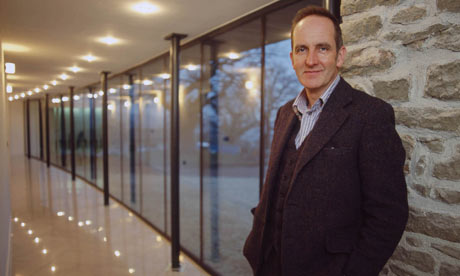 What is he like??
With slates this size, I think he has a mahoooosive way to go, so Kevin McCloud may have a long wait on his hands!